وظائف دبي Customer Experience Manager Air Canada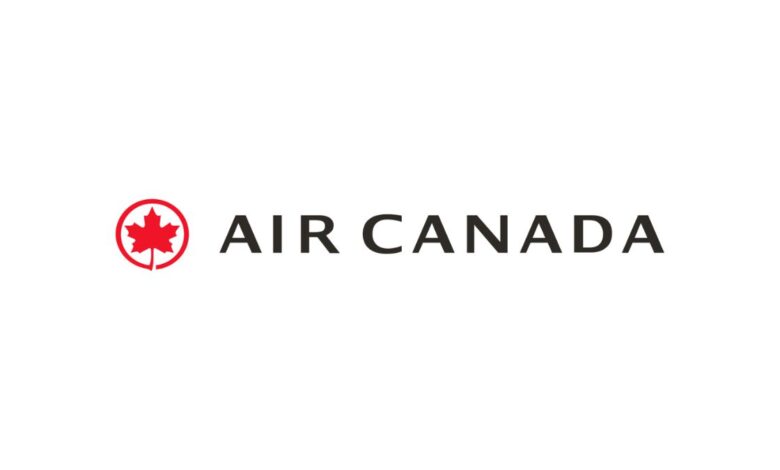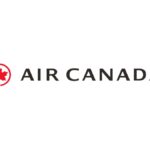 الموقع الإلكتروني Air Canada
Air Canada is the flag carrier and the largest airline of Canada by size and passengers carried.
وظائف دبي. مطلوب Customer Experience Manager لدى Air Canada.
Location: DEIRA, DUBAI, UNITED ARAB EMIRATES, United Arab Emirates
Posting End Date: Apr 14, 2023
Being part of Air Canada is to become part of an iconic Canadian symbol, recently ranked the best Airline in North America. Let your career take flight by joining our diverse and vibrant team at the leading edge of passenger aviation.
Actively support and supervise the daily Operations at the airport to ensure safe and secure Service to all Stakeholders. Support local General / Airport Manager in all functions.
Key Functions & Accountabilities
Responsible for daily operational performance of local station including the following activities, keeping main Corporate Priority, safety first and last 100% at all time in mind:
Supervision of Station Handling Agents concerning above and below the wing activities on a daily basis such as Passenger Services (Check-in, Ticket Desk, Concierge Service, VIP Service, Lounge Service, Gate Handling, Safety and Security Checks), Baggage Services, Load Control, Commissary & Catering, Aircraft Cleaning, Fuel Services, Maintenance Services.
Responsible for daily safety of Operations at the station.
Ensure Safety, Security and Service standards are observed, monitored and practiced consistently by conducting on-going self-audits. Where self-audit or regulatory audit activities have revealed vulnerabilities, ensure identification of root cause and implementation of corrective measures to address them, as well as means to verify effectiveness.
Report daily (using Daily Synopsis and other means) on any issues, deficiencies or failures in Operating procedures, that require correction or communication to other members of the Management team or other departments within the Company.
Supporting the Safety culture by promoting safety in all Operations and by reporting and incidents/accidents promptly and efficiently using the corporate Safety Management System reports housed in the Aviation Quality Database.
Implementation and audit of Air Canada SOPs (Standard Operating Procedures) and regular follow up meetings with local Station Handling Agents.
Ensure a high quality and safe level of Customer Service especially in case of irregular Operations (delays, cancellations, Denied Boarding Cases, etc.) adhering to any applicable country Law(s), Canadian Law and internal policies and procedures
Coordinate ad-hoc daily activities with local Station Handling Agent when needed (especially during IRROPS).
Maintain accurate Emergency Response manuals and participate in Emergency Procedure Training.
Monitor and optimize results (OTP, PAWOB, Over catering, etc.) and implement corrective actions involving all relevant Stakeholders where required.
Ensure regular communication with local Station Handling Agents in order to maintain high level of quality.
Effectively liaise /cooperate with other Departments and suppliers on an ongoing basis, such as Maintenance, AC Cargo and fuel companies to meet Service and Operational requirements
Consistently communicate the Company direction and corporate core values
Manage the expenditure and costs on the assigned shift
NOTE: ACTUAL DUTIES AND RESPONSIBILITIES MAY INCLUDE ANY OR ALL OF THE FUNCTIONAL DUTIES AND RESPONSIBILITIES LISTED ABOVE PLUS ANY OTHER RELATED TASKS AS ASSIGNED BY THE EMPLOYEE'S SUPERIOR.
Qualifications
Bachelor's degree in a relevant field with at least 2 years of experience in a managerial role and experience in the airline industry
Strong understanding of airport operations and passenger movements
Excellent verbal and written communication skills with the ability to converse with all levels of an organization as well as high-ranked external figures, with care and class
Able to respond, influence and proactively create mutually acceptable solutions, always with Air Canada best interests in mind
Must have ability to work shift, weekend and statutory holidays and work beyond rostered hours due to irregular flight operations
Strong commitment to teamwork & commitment to employee engagement
Excellent Interpersonal skills
Possess an energetic and tenacious attitude
Fluent in English, oral and written; other languages an asset
Demonstrate passion for travel
Advance knowledge of Word, Excel
Advance knowledge of Departure Control System (DCS); knowledge of ALTEA system, an asset.
Must have ability to work in the United Arab Emirates unrestricted
Conditions of Employment
Candidates must be eligible to work in the country of interest, at the time any offer of employment is made and seeking any required work permits/visas or other authorizations which may be required is the sole responsibility of the candidates applying for this position.
Linguistic Requirements
Based on equal qualifications, preference will be given to bilingual candidates.
Diversity and Inclusion
Air Canada is strongly committed to Diversity and Inclusion and aims to create a healthy, accessible and rewarding work environment which highlights employees' unique contributions to our company's success.
As an equal opportunity employer, we welcome applications from all to help us build a diverse workforce which reflects the diversity of our customers, and communities, in which we live and serve.
Air Canada thanks all candidates for their interest; however only those selected to continue in the process will be contacted.
إشترك في قناتنا على تيليجرام ليصلك أحدث فرص العمل والوظائف الشاغرة.
وظائف دبي أيضا: