وظيفة مندوب مبيعات عن بعد لدى شركة Mailbird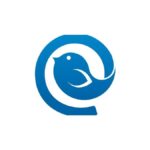 الموقع الإلكتروني Mailbird
An award-winning desktop email management client for Win 11, 10, 8 and 7. From our humble beginnings in 2012, we've grown exponentially to become one of the world's top 10 email management clients, serving more than 200,000 customers worldwide.
وظيفة مندوب مبيعات عن بعد شاغرة لدى شركة Mailbird. قدّم الآن بعد قراءة الوصف الوظيفي للحصول على وظائف مبيعات.
The Role
As our Sales Representative, you will be the primary person responsible for prospecting and closing partnership agreements with a network of resellers worldwide.
To perform well in this role you should have experience selling to B2B customers, ideally software resellers. Since we work remotely, a high degree of ownership and responsibility is also required.
Success in this role will be determined by the growth of the reseller network, and the increase in revenue generated from those partnerships.
Your Responsibilities will include
Conducting market research.
Reaching out to prospects / cold prospecting (emails, phone calls, video calls, homing pigeons if needed).
Making demo calls, to show the benefits to resellers and their customers.
Negotiating and closing agreements.
Managing relationships with existing partners.
Tracking sales performance and measuring the success of partnership programs.
Continuously improving our sales processes and partner offerings.
Ideal Profile
Skills Required:
Three years minimum of experience in sales and business development, with a focus on selling software products.
In addition to English, you fluently/natively speak at least 1 other language of our main markets (French, German, Italian or Spanish) in order to be able to effectively liaise with stakeholders in the region.
A strong ability to handle objections and close deals.
Strong communication and interpersonal skills.
Excellent time management and organizational skills.
Ability to work independently and as part of a team.
Proficiency in CRM and sales management software.
You love the game of selling.
Knowledge of the software industry and email client software market is a big plus.
What's on Offer
Join a fully remote email market leader.
Competitive contractor pay (base + uncapped commissions).
40+ paid days off a year, plus maternity, paternity and other leaves.
Flexible hours and freedom within the job.
Various bonuses based on performance, including gift cards, prepaid credit cards etc.
Team building and a focus on work-life balance.
A chance to work with an exceptional international team that is highly productive, creative and fun!
A place where you can get things done. No unnecessary meetings or admin work.
About Mailbird
At Mailbird we are changing lives every day, by helping people and companies communicate better and faster through our platform.
We operate on a fully remote basis, with team members spread throughout the world, across many locations, lifestyles, and backgrounds. It's our differences that make us special, and our shared belief in our core values that bind us together.
These values form Mailbird's culture as one guided by respect, transparency, collaboration, and direct feedback. We put our customers at the heart of everything we do, and we do so through a diverse team working together in an honest, inclusive environment.
We all commit to creating a safe working environment and are allies to those often underrepresented – including but not limited to members of BIPOC and LGBTQIA+ communities, people with disabilities, and all people who identify as women.
We believe people from different backgrounds, with different identities and experiences, make our product and our company better – just as our users come from everywhere, a diverse team helps ensure we create a product that is accessible to a wide range of people.
We're passionate about communicating clearly with our users and within our team. We pursue big goals by prioritizing brilliantly, taking quick decisions, and delivering incremental change. Success is measured by the value we create for our users.
إشترك في قناتنا على تيليجرام ليصلك أحدث فرص العمل والوظائف الشاغرة.
أيضا:
مطلوب كاتب محتوى عن بعد لدى شركة Mailbird
تصفح جميع فرص العمل و الوظائف الشاغرة
قدم للوظيفة من الزر أدناه للحصول على وظائف مبيعات عن بعد لدى شركة Mailbird.