مطلوب كاتب محتوى عن بعد لدى شركة Mailbird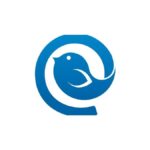 الموقع الإلكتروني Mailbird
An award-winning desktop email management client for Win 11, 10, 8 and 7. From our humble beginnings in 2012, we've grown exponentially to become one of the world's top 10 email management clients, serving more than 200,000 customers worldwide.
وظائف اون لاين من المنزل. مطلوب كاتب محتوى عن بعد لدى شركة Mailbird. قدّم الآن بعد قراءة الوصف الوظيفي جيدا للحصول على وظيفة من المنزل.
The Role
Do you have a passion for engaging writing and the ability to craft content for specific audiences? Are you up-to-date on the latest trends and familiar with hot topics? If so, we have the perfect opportunity for you!
Mailbird is seeking a talented Content Writer to join our team! The ideal candidate will be responsible for creating high-quality content for various marketing channels, including blogs, emails, website pages, social media posts, and ad copies.
Develop And Create
Engaging and informative content for various channels such as websites, blogs, and social media that resonate with target audiences.
Visually appealing and well-written marketing collaterals in collaboration with the marketing and design teams to support marketing goals.
Optimize Content
Conduct keyword research to improve search engine optimization (SEO) performance.
Incorporate relevant keywords into content.
Enhance clarity and comprehension with the use of visual aids such as pictures, diagrams, charts, and infographics.
Stay Relevant
Identify content needs and gaps, and recommend new topics.
Stay up-to-date with industry trends and emerging topics to ensure content remains valuable to target audiences.
Ensure all-around consistency in style, font, images, and tone.
Ensure Quality
Edit and proofread content for accuracy, grammar, and style.
Collaborate And Strategize
Work with cross-functional teams to develop and execute content strategies that align with overall business goals.
Measure the success of content marketing campaigns through analytics and make data-driven recommendations for improvement.
Ideal Profile
Three years of experience in web content writing, preferably in a fast-paced and dynamic environment.
Advanced English language skills, including fluency in speaking, reading, and writing.
Excellent attention to detail, and the capacity to edit and proofread content for accuracy, grammar, and style.
Exceptional writing skills, with the ability to craft engaging and informative content that resonates with readers.
Experience in measuring the success of content marketing campaigns through analytics and making data-driven recommendations.
Basic understanding of SEO, Keyword Optimization, and User Experience.
A strong drive and eagerness to work in collaboration with cross-functional teams.
B2B writing experience is a plus.
A nose for adventure and a tongue for telling tales
What's on Offer
Work fully remote, with flexible hours and freedom within the job.
Join a fantastic, remote first work culture, with an exceptional international team that is highly productive, creative, and fun!
Paid time off, including maternity and paternity leave.
Make your mark on brand architecture, positioning and strategy.
Excellent career development opportunities.
Various bonuses based on performance, including more days off, prepaid credit cards etc.
Team building and a focus on work-life balance.
A place where you can get things done. No unnecessary meetings or admin work.
About Mailbird
At Mailbird we are changing lives every day, by helping people and companies communicate better and faster through our platform.
We operate on a fully remote basis, with team members spread throughout the world, across many locations, lifestyles, and backgrounds. It's our differences that make us special, and our shared belief in our core values that bind us together.
These values form Mailbird's culture as one guided by respect, transparency, collaboration, and direct feedback. We put our customers at the heart of everything we do, and we do so through a diverse team working together in an honest, inclusive environment.
We all commit to creating a safe working environment and are allies to those often underrepresented – including but not limited to members of BIPOC and LGBTQIA+ communities, people with disabilities, and all people who identify as women.
We believe people from different backgrounds, with different identities and experiences, make our product and our company better – just as our users come from everywhere, a diverse team helps ensure we create a product that is accessible to a wide range of people.
We're passionate about communicating clearly with our users and within our team. We pursue big goals by prioritizing brilliantly, taking quick decisions, and delivering incremental change. Success is measured by the value we create for our users.