Human Resources Assistant – Beirut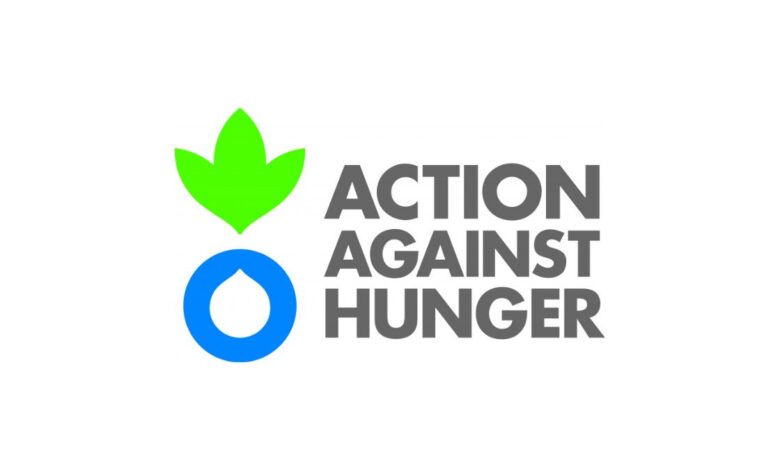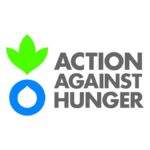 الموقع الإلكتروني Action Against Hunger
Action Against Hunger is a global humanitarian organization committed to ending world hunger.
Action against Hunger is an international non-governmental, private, apolitical, non-religious and non-profit organization created in 1979. Its goal is to combat hunger and dangerous situations that threaten men, women, and children. Currently 500 expats and more than 5,000 employees are working for Action against Hunger in more than forty-six countries working in projects concerning four areas of focus: nutrition, health, food security and water and sanitation.
In Lebanon, the Syrian crisis continues to generate political, social, and economic pressure due to the war in Lebanon and keeps more than 1.5 million refugees in a situation of increasing vulnerability. In this environment of political, economic and social uncertainty, our teams have maintained their high levels of humanitarian response and aid to Lebanon. Likewise, our interventions have been maintained in the Bekaa and northern areas, as well as in the south of the country, with a special focus on working in partnership or in consortium with other organizations and on institutional strengthening of the relationship with both donors. institutional, such as with local authorities and entities.
The Human Resources Assistant will be responsible of:
Support with the full recruitment cycle and ensure positions are filled in a timely and quantitative manners including proper management for recruitments in HRIS.
In charge of Full administration for expats per diems, breaks, leave, and breaks in cooperation with the HRCO, the person in this position will be the focal person for international personnel administration including providing support for international employees based on direction from HRCO and HRM.
In charge of keeping updated all records of all employees, updated ATP, feedback forms, and enrollment in Virtual campus in collaboration with HRM's in the bases.
Focal person for work permits and residencies submissions and renewals for international employees, making sure to keep proper files, archives, and trackers for each submission.
Support in new employees induction and onboarding when requested in collaboration with the Capital HR Manager.
Support in national employees contracts management, NSSF, HRIS and payroll upon need and request.
Be the focal person with the archiving of timesheets and payslips for national and international staff as requested, with the support of the HRM and HRCO.
Any other HR related initiatives requested by HRCO.
Key activities in your role will include
Objective 1: Support recruitments process
Post all vacancies for the mission on relevant websites and email them to mailing list
Quality shortlisting for national positions in coordination office, and bases when requested. Support with the shortlisting for international positions.
Plan written tests and interviews, invite applicants
Look for new recruitment sources
Support with conducting qualitative interviews with line managers when needed.
In charge of recruitment and positions administration in HRIS.
Prober filing and documentation for recruitment processes in HRIS and NHF to be ready for audit.
Keep the recruitment tracker filly updates on weekly basis and arrange with the bases to include their updates.
Actively source for candidates for different positions in the mission
Objective 2: Support administrative process for international employees in the mission in Beirut
Prepare flight bookings liaise with expatriate and travel agent for best options
Support the management of accommodation bookings (GH and hotels)
Support leave requests and leaves follow up
In charge of the preparation of per diems
Organize briefings for new expatriates with other departments
Maintain excellent filing and archiving of the Expats files
Objective 3: Support the training and onboarding functions of Human Resources Coordination
Enroll new employees in Virtual Campus and send them welcome email, and liaise with the bases to ensure timely registrations for new employees
Activate the training requested by any employee or HQ
Troubleshoot and liaise with HQ for any technical problem,
Responsible for monthly follow up of trainings, and support the HRCO in analysis.
Flag any employees who is late in completing institutional courses and send reminders.
Support the HR coordinator and capital HR Manager in the onboarding process and arrange for inductions as requested.
Maintain excellent filing and archiving of the training files
Assist the HR Co and HRM to develop training material on specific HR topics=
Objective 4:  Visa, work permits, and residencies for the mission international employees
Timely and accurate tracking for expiry dates of tourist visa, and submission dates for work permits and residencies (keep full track of different steps using the work permit and residency tracker in NHF).
Prepare full files for different WP and PR steps and timely follow up in collecting different documents for applications.
Assist in preparing cash advances and request cash from ADMIN.
Assist in the submission of files in MOL and GSO after HRCO validation.
Keep a documented file for each process for audits and inspections and notify HRCO with any missing documents.
Support HRCO with related tasks as necessary to keep a timely process.
Timely Following up on registered expats' leave attestation from General Security Offices
Objective 5: Secretarial support in various HR tasks
Translate to/from Arabic/English as needed (memos, messages, letters, meeting minutes, e-mails…)
Coordinate with logs in preparation of Action Against Hunger ID Cards for all new employees
Proper follow up with the HRM in Beirut and the ADMIN department for due payments and secure requested documentation/ relevant forms with validations.
Objective 6: Other HR tasks
Support in NSSF, payroll preparation, and contracts management when requested
Support in implementation of HR initiatives with direction by HRCO.
Assist the HRM and HR Co with the medical insurance process: reimbursement files, updating the employees lists..
Updating the list of staff with the family allowances info whenever needed
Objective 7: Security
Respect the security rules specified in the mission and base security plan, see to it that the team under his/her responsibility complies with the security plan and perform the security management tasks that can be assigned in its protocols.
Communicate to the security managers of the working location any security related information or noncompliance with the security plan
Objective 8: Support humanitarian activities of Action Against Hunger
Support the emergency interventions of the organization as per the employee's abilities.
Support any activity that helps reaching our humanitarian goals, as per the employee's abilities.
Promote Gender Balance in teams when recruiting
Requirements:
Bachelor in HR, business administration or another relevant Diploma.
Ability to communicate and perform within an international and multicultural team Communicate effectively, verbally and in writing, to a diverse audience
Demonstrate the highest level of ethical behaviour
Excellent time-management, problem-prevention and problem-solving skills
Work accurately with close attention to detail
Maintain confidentiality of sensitive information
Possess a work ethic that includes neatness, punctuality and accuracy
Excellent interpersonal skills to facilitate interaction with the workforce
Lebanese Labor Law, HR Practices, NSSF Law, Income Tax