مطلوب Influencer Manager في دبي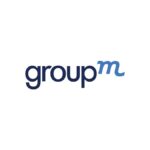 الموقع الإلكتروني GroupM MENA
GroupM is the world's leading media investment company responsible for more than $113B in annual media investment through agencies including Mindshare, MediaCom, Wavemaker, Essence and m/SIX
مطلوب Influencer Manager في دبي لدى شركة GroupM MENA. قدم طلبك للوظيفة للحصول على وظائف في دبي.
About Influencer Manager
The role will focus on delivering end-to-end influencer campaign management for The Coca Cola Company brands in the Middle East.
The role requires a good strategic approach and integration mindset to marry the media execution and the influencer strategy, to work closely with the media team sync all plans.
The successful candidate should be passionate about influencer marketing and content creation more broadly, and the role that can play in a client's marketing plan and strategy. They work with our agencies and suppliers to deliver successful campaigns for our clients.
Role requirements
Deliver great service – Our client TCCC is our primary customer, so you will communicate well with the media planning team, share your knowledge, and constantly improve the reputation of Mediacom through your attitude and the work you do. You will articulate the value Mediacom provides for TCCC through effective and insightful reporting and build relationships by maintaining professional and regular updates for the client to ensure they receive the best experience.
Deliver Results – You will understand and deliver the key objectives for every campaign you work on. You will deliver operational excellence, work with the partners/vendors and content creators that are most relevant for a campaign, monitor performance & troubleshooting, hit client metrics and improve on our client satisfaction score. You will ensure that the content created is of a high standard and that the content reaches a relevant audience to produce desired results.
Demonstrate content and influencer expertise – you will need a high-level knowledge of content Campaign Management to demonstrate with the client. Ensure first-rate operational execution for yourself, hitting client KPIs whilst maximizing client satisfaction. Be an expert in content execution, through both platform knowledge and a strong understanding of industry trends and competitors. Understand content marketing strategy, and how to build and create best in class never been done before executions.
The skills we are looking for
Application of industry & technical knowledge – knowledge of internet functionality, the online advertising industry, social and content marketing trends, technologies, and pricing models. Strong digital media knowledge and how to use it to meet client objectives. A deep understanding of influencer agency landscape.
Professionalism – have rigorous attention to detail, be well organized, able to multi-task and handle your own time effectively, and able to work to deadlines. Understanding and effective use of key business systems, and strong Excel and PowerPoint skills.
Good communication – effective communication with team members (planning team) to ensure successful teamwork. Additionally also having great presentation and selling skills to create the best client experience is very important.
Problem-Solving – thorough approach to solving problems with resilience and energy. The candidate should have a strong sense of initiative and personal ownership and embody a work ethic with a "how can we make this happen" mindset
The behaviours we are looking for
Collaboration – work positively and proactively with all teams across TCCC's creative and Media agencies.
Innovation – have a desire to learn and inquisitive nature that can help develop future products and services or evolve existing offerings. Ensure our products and services are trusted by internal stakeholders, delight clients, and drive awards wins.
Leadership – lead by example, take responsibility and feel confident enough to take calculated risks and learn from mistakes. Have a view on the influencer marketing industry and feel confident to stand by your opinions.
إشترك في قناتنا على تيليجرام ليصلك أحدث فرص العمل والوظائف الشاغرة.
أيضا:
وظائف سوشيال ميديا في دبي لدى شركة ICM
قدّم طلبك للوظيف الآن للحصول على وظائف في دبي.