Remote Jobs in Saudi Arabia | Business Development Manager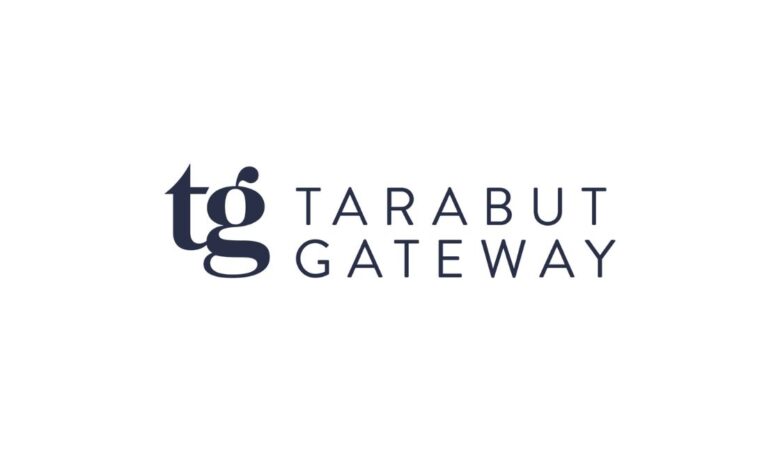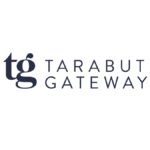 الموقع الإلكتروني Tarabut Gateway
Tarabut Gateway is MENA's first and largest regulated Open Banking platform that connects a regional network of banks and FinTechs via a universal application programming interface (API).
Remote Jobs in Saudi Arabia | Business Development Manager – Riyadh at Tarabut Gateway
You'll get to work with some of the industry innovators in our Commercial team, which will empower you to support developing market leading solutions. 
Our team's mission is to spot, develop and close new business opportunities and penetrative use cases we can exploit to deliver and delight our clients and customers within our target markets. Our team are acutely aware of key metrics regarding transactions, aggregated accounts, Fintech acquisition and bank integrations. 
At TG Commercial, we're building a culture of continuous professional growth, engineering excellence, and building great relationships with colleagues along the way. We seek team players that have low ego but high ambition. 
Job Description
Map, prospect, qualify, pitch, negotiate and close new FinTechs and banks in a methodical way that aligns our wider commercial strategy with customer satisfaction.
Developing new strategies to acquire business, value proposition, agreeing on goals, and ensuring such goals are met.
You'll understand our capabilities (product readiness), onboarding process, and value proposition, and identify sales and services that would appeal to new clients, as well as sourcing new leads. You'll be eloquent and confident with sales pitches and be able to multi-task several projects/sales activities/pipelines at a time.
Relationship building, ensuring professional introductions, developing new relationships and partnership synergies, and working with the team to ensure they turn into long-standing customers.
Manage pipeline as well as pipeline structure and build cadence in our CRM for strategic deal flow collateral to support with continuous improvement of the sales cycle.
Build market intelligence data and bring feedback and research into the Commercial team and wider teams (e.g. Product) for TG benefit, competitive advantage, product roadmap planning, pipeline building, revenue forecasting, and decision making internally in the business.
You'll be a fantastic networker and keen to raise the company and profile of TG by representing us at relevant industry events. We'll rely on you to keep up to date with industry developments, competitor activity and market trends in the Fintech and Banking landscape.
With your experience, you'll be confident at achieving and exceeding targets. You'll always be mindful of regulations and ensuring compliance and professionalism regarding your activities. You'll collaborate with wider teams on bids, pitches and sign-offs where relevant.
Qualifications
Proven experience dealing with banks/FinTech customers.
Strong track record of achieving results in business development and KPIs.
Experience with market mapping, lead generation, pitching and bid tenders.
Experience with new marketing initiatives.
Experience building a business development 'desk'/clientele from scratch.
Ability to negotiate and close deals in a professional and methodical way.
Ability to discuss how your works aligns to the wider commercial strategy.
Experience working to specific timeframes and budgets.
Experience initiating and improving sales activities.
Experience using a CRM consistently.
Data driven and customer analysis skills.
Excellent written and verbal communication in both English & Arabic.
Comfortable working in an early-stage start-up, dealing with times of ambiguity, high pace, and embracing change.
Rolodex of contacts in KSA.
We don't expect you to meet every requirement so please still apply if you feel you are a match.
Join Tarabut Gateway if you want

To work for one of the top FinTech's in the MENA region you will have the opportunity to work on meaningful and impactful projects that have the potential to change the financial industry.
The chance to build a product from scratch and make a difference.
We value collaboration and teamwork at Tarabut Gateway. You will be working with a talented and diverse team of professionals who are passionate about creating innovative solutions in the FinTech industry. You will have the opportunity to learn from your colleagues and contribute to exciting projects.
To work with an incredibly talented team, who have experience of scaling open banking platforms in other regions.
A competitive compensation package (base + commission + equity) with reviews every year.
Flexibility, do you prefer to work from the office or home it is completely up to you and what suits your lifestyle.
Regular in person team socials every quarter where we always to the top local attractions.
The chance to visit our diverse team based in Dubai, United Kingdom, Bahrain and Saudi Arabia.
A chance to make an enormous impact and work in agile ways to achieve our goals.
We are not just looking for people to fit into our culture we are looking for people to drive our culture.
A choice of top of the range headphones as a welcome gift
إشترك في قناتنا على تيليجرام و صفحتنا على فيسبوك ليصلك أحدث فرص العمل والوظائف الشاغرة.
أيضا: وظائف عن بعد في السعودية بدوام جزئي – Media Search Analyst.