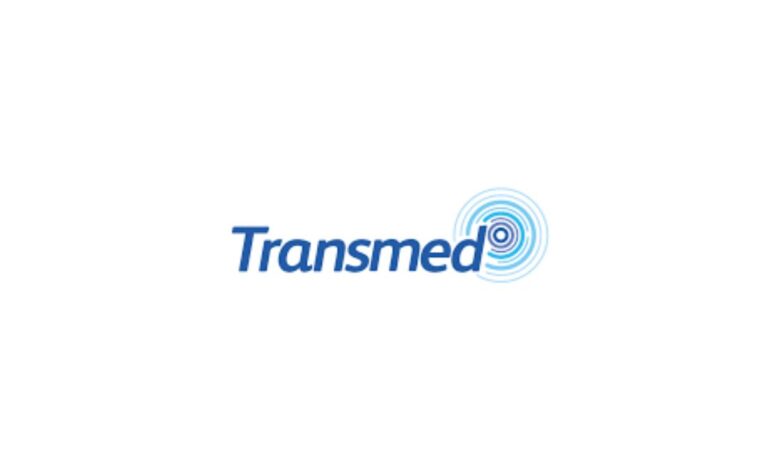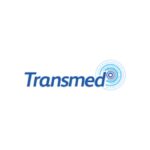 الموقع الإلكتروني Transmed
Transmed is a full-service distributor & partner, managing and controlling the entire distribution value chain and building brands that people love.
Overview: To plan, sell to the customer Head Office, and enable field execution team to execute the In-store Fundamentals and Sales Business Plans in the assigned customers/brands in order to develop the customers' business and achieve the company's objectives.
Responsibilities
Customer Business Development

Acquire clear understanding of customer agreement elements, deploy these to field execution team to facilitate execution and monitor compliance on monthly basis.
Manage our service level to the customer and ensure opportunities are identified and resolved (database management, stock management…)
Conduct quarterly business reviews with the customer head office to ensure target measures and plans are being achieved.
Develop a Joint Business Plan that delivers on Customer and Company objectives.
Own the customer share report (where applicable) to be updated on monthly basis and share internally. Analyse the data and ensure opportunities are identified and resolved.
Own the customer scorecard to be updated on monthly basis and shared internally and externally.
Spot business building opportunities at the customer and recommend these to business development team in order to address them and build the business further.
Account Penetration

Build strategic business relationship with key stakeholders at the customer level and leverage those relationship to achieve company's objectives.
Knowledge of key insights and developments within the customer ahead of time and leveraging these changes to build the business. Share the recap with the supplier teams in the desired template post initiative.
Develop and Deploy Category Management Projects

Conceptually sell the projects to the customer while commercializing the benefits from every element within the project, and tailoring them to fit within the customer needs and strategies.
Track execution to ensure Compliance VS Agreement.
Liaise internally with business development team to design category projects based on the brand guidelines and in-store opportunities.
Jointly with the customer set the detailed CPS for each category project which includes all elements, the planned execution timings and owners.
Deploy Category Projects to the field execution team to enable execution of the projects flawlessly through submission of a Project Toolkit.
Provide field execution team all the support tools needed in terms of POSM, HO alignment on project details etc… to facilitate execution
Share project close out reports internally and externally bringing forward any needed areas of improvements on the execution
Develop and Brand Initiatives and Sales Business Plans

Develop and manage the Customer Initiative Master Plan by brand in alignment with BDT in a way to ensure plan sufficiency to reach company's objectives with the customer.
Communicate the plans to field execution team effectively and manage the Backend of My Store to ensure timely and high quality executions.
Tailor the sales business plans to customer needs in order to maximize the volume generated by these plans at the customer and to ensure we gain Share VS Competition.
Secure the necessary support elements from BDT to ensure flawless executions of the initiatives (TFI, Promotion, POSM, Concept Sells, activations etc…).
Share initiative close out reports internally and externally and highlight successes and improvement areas.
Market Intelligence and Competitive Reporting

Communicate internally to BDT and management any activity done by customers/competitors which can have an impact on our business in order to take require action.
Qualifications
Graduate Degree in Marketing / Management and / or related field from leading University
One year of Sales Executive experience
About Transmed
Transmed is a full-service distributor & partner, managing and controlling the entire distribution value chain and building brands that people love.
Established in Lebanon since 1946, Transmed focused on the distribution of a very extensive range of Household and Personal Care Products from Procter & Gamble and Clorox. In parallel Transmed developed Food products distribution starting with Mars confectionery range, and expanding it throughout the years as well as many other brands.
Transmed has a well-established Foodservice operation, and offers a large selection of premium products and ingredients coupled with a customer centric service, making it a major player in supplying a wide range of restaurants and hospitality customers across its markets.
Our brands are known world wide and market leading brands such as: Adriana, Alpenliebe, Alvita, Always, Ambipur, Americana, Aptamil, Ariel, Aromate Mayonnaise, Australian Lamb, Bahlsen, Barbie, Bebelac, Big Babol, Bonduelle, Bonux, Bounty, Camay, Canada Beef, Cars 2, Castania, C-Food, Chamsa, Chupa Chups, Clinicare, Clorox, Crayola, Crest, Crops, Darbo, Deepio, Downy, Dr. Oetker Bake & Décor, Duracell, Extra, Fairy, Fisher Price, Five, Flutes, Food service Products, Galaxy, Gilette, Glad, Glysolid, Head & Shoulders, Heinz, Hellmann's, Herbal Essences, Hot Wheels, Jabal El Sheikh, Junior Croissant , Kamil, Lady Care, Lenor, Leibniz, M&M's, Maisto, Malongo, Maltesers, Mars, Matchbox, McCain, McLeland, McVities, Meat Standards Australia, Mega Bloks, Mentos, Milupa, Monster High, Mr. Propre, Newwave, OLAY, Old Spice, Oral B, Oreo, Pampers, Pantene, Pebeyre, Pedigree, Pert Plus, Pictionary, Polly Pocket, President, Pringles, Purell, Ristorante Pizza, Safeguard, Schreiber, Scrabble, Shouman Chicken, Siblou, Skittles, Smint, Snickers, Surgital, Sysco, Tampax, Tang, Thomas, Tide, Tuc, Twix, Uncle Ben's, UNO, Venus, Walkers, Wella, Whiskas, Wrigley's Gum, WWE, Yes, Zahrat Al Bahar, Zest
إشترك في قناتنا على تيليجرام و صفحتنا على فيسبوك ليصلك أحدث فرص العمل والوظائف الشاغرة.
أيضا:
وظائف في السعودية – مطلوب مدير تسويق في الرياض