Jobs in Saudi Arabia | Marketing Manager – PepsiCo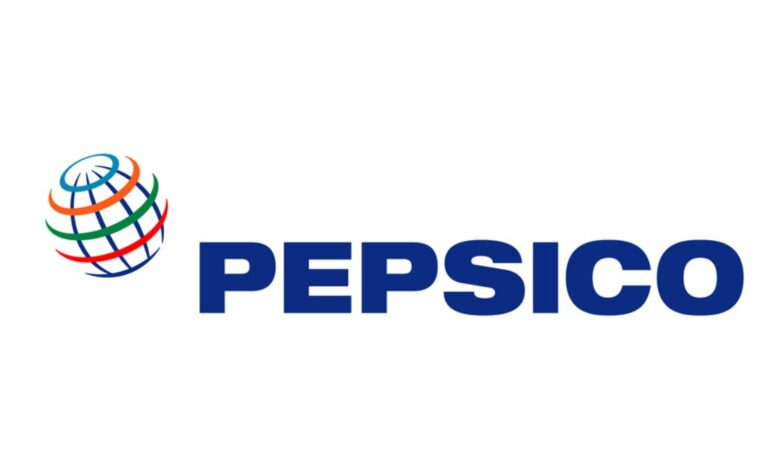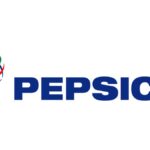 الموقع الإلكتروني PepsiCo
PepsiCo, Inc. is an American multinational food, snack, and beverage corporation headquartered in Harrison, New York, in the hamlet of Purchase.
Jobs in Saudi Arabia Riyadh | Marketing Manager at PepsiCo. Overview
Drive strategic transformation initiatives and outcomes for the brand.
Lead brand strategy through rigorous planning, execution, and monitoring marketing activities – to drive sales and share growth in line with overall corporate strategy and ambition
Responsibilities
Manage transformation of Tasali including positioning as quintessentially Saudi brand in the anchor demand space, launching localized flavors, capability strengthening, delivery of target impact & stakeholder management
Incorporate global best practices in marketing & branding efforts to enable a strong positioning for Tasali
Create overall strategy for launch of new flavors, enhanced product & communication campaigns (ATL & BTL) for the brand
Work closely with the Transformation Management Office Head ensuring regular updates, escalations & de-bottlenecking basis governance structure
Lead cross-functional projects for Tasali liaising with internal stakeholders (Sales, Marketing, R&D and Mfg.) to drive initiatives across Saudi flavor delivery, soft-extrude innovations, packaging enhancement, marketing planning & commercialization
Actively track financial benefits of the initiatives and highlight risks/ gaps to the leadership
Own insight development, performance tracking and identifying opportunities for growth of the portfolio
Work closely with BU marketing team to shape innovation plans on flavors, packaging, etc. to drive strong growth
Responsible for development & execution of annual brand and communication plan to deliver brand targets ensuring fidelity to overall brand communication strategy
Collaborate with the sales team on account specific and national on-pack promotions and activations; Ensure incorporation of locally inspired, "proudly Saudi" elements to all activations
Manage contractual process with suppliers – finalizing deal, required approvals
Liaise with creative, digital and media agencies to manage brand and social media channels basis consumption pattern of target customer, in-line with brand codes a quintessentially Saudi snack with local flavors to uplift mealtimes
Define, lead & execute brand partnerships & sponsorships with third parties/partners to enhance equity in "National Pride" platform
Partner with marketing services team on media properties to amplify brand message & break clutter
Manage existing product packaging updates and NPD pack designs ensuring the brand identity is adhered to Partner with Trade Marketing to drive Trade Marketing agenda & execute retail marketing programs
Analyze consumer behaviour, market trends & competitor activity to identify potential growth opportunities
Drive innovation agenda for brand portfolio, core product enhancement opportunities & flavor range enhancement initiatives in collaboration with insights, research, and production teams
Drive brand positioning to win in anchor spaces – communication codes, securing sufficient A&M for successful campaigns, robust flavor & innovation launch pipeline
Ensure right channel mix & campaign plans to optimize target consumer reach
Qualifications
Graduate/Post-graduate from premiere institutes preferably related to Business.
10-15years of experience.
Prior FMCG brand marketing experience
Competencies

Brand building & activations
Led new brand/sub-brand launch hands-on
Drove strategic direction in creation of extensive & detailed brand plans
Oversaw & managed BTL activities like pack design, PR, digital & shopper
Involved in selection of appropriate media agencies to drive marketing agenda
Stakeholder management
Strong cross-functional collaborator and influencing senior stakeholders & subordinates
Exposure to internal commercials, financial acumen including brand P&L awareness
Project management
Strong project management skills and ability to lead projects through business stage-gate process
Experience of 3rd party agency mgmt.
About PepsiCo
PepsiCo is a playground for curious people. We invite thinkers, doers, and changemakers to champion innovation, take calculated risks, and challenge the status quo. From executives to team members on the front lines, we're excited about the future. We take chances. Together, we dare to make the world a better place.
Our associates are the magic ingredient. Each of them plays an integral role in helping create deep connections between people and our products. Think about your last group celebration: Chances are, one of our iconic brands was by your side. At PepsiCo, you're invited to be a part of a global team of innovators who make, move, and sell these products—which are enjoyed by more than 1 billion people a day.
A career at PepsiCo means working in a culture where everyone's welcome. Here, you can dare to be yourself. No matter who you are or where you're from, you can influence the people around you and the world at large. By showing up, you'll have the opportunity to learn, develop and grow your skills for the future. Our supportive teams can fuel your professional goals to make a global impact on people and the planet.
إشترك في قناتنا على تيليجرام و صفحتنا على فيسبوك ليصلك أحدث فرص العمل والوظائف الشاغرة.
أيضا:
Jobs in Saudi Arabia | Business Development Manager
وظائف عن بعد في السعودية بدوام جزئي
قدم من الزر أدناه للحصول على وظائف في السعودية لدى PepsiCo – وظيفة Marketing Manager.